With a splurge in digital marketing, anybody and everybody can write. There are platforms that restrict how much you can write and there are other platforms where sky is the only limit. Every second, the internet is erupting with new content. A short post and a long article are both called as 'content' and extensively shared on social media platforms.
Content marketing is not just churning out content and promoting it to different social channels; it goes beyond that.
In short, content marketing improves and makes your business fit and healthy. A high performing content marketing strategy will:
Generate organic traffic, thereby increasing leads
Attract a loyal community that escalates online visibility
Make your brand more trustworthy and powerful
Good content will filter out itself from the overflowing informational garbage. But in this age of information overload with changing generation, increasing customization, value proposition, neck tight competition, algorithm modification, and target conversions, how to steer your brand forward? What are the content marketing trends does the future hold for business growth?
1. Find your micro-niche
There is no point in starting on a journey when you have no idea where to go.
Before embarking on a content journey, go back to your roots. Start researching. Dig deep to know what the customer really wants. There are already millions of information hidden in Google. Find your business niche and expertise. What product/service is scarce or unavailable in the market? How much is the demand and what is the price consumer willing to pay? What are the value-added benefits they are expecting? How are competitors attracting and retaining their customers?
Gone are the days when you could post anything and it would be greatly appreciated. Problems have increased and consumers are looking for customized solutions. It's not just about expertise or niche, it's more about the micro-niche and then growing from roots to wings there.
Let's understand this through an example. Say you want to offer products/services for new parents. There is already a lot of competition in that. Go a little deep. What about the parents who have differently-abled kids? Sounds good. But then again, there are so many categories there. Dig more. How about offering services to parents who have autism? Now, that's your micro-niche.
Once you drill down to your micro-niche, start thinking about personalized options you can offer them. For instance, apart from offering products and services, why not organize seminars and sessions for parents? Let your brand be the platform that connects parents and they can share their stories, little achievements, and pain points.
To be more successful, it is imperative to ask yourself – what is my USP (unique selling point)? How will my product/service help consumers? What are the problems increasing day by day? Have they already been solved? How differently can you solve them?
Plan your goal so that you know the route and methods to take.
2. Make the framework
Now that you have identified your specialization, what next?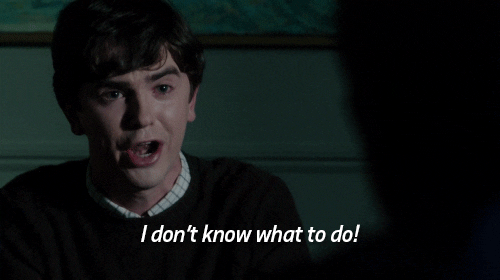 One of the most boring yet important and fruitful tasks is planning. Content marketing without a strategy will not achieve any result. Right from planning out the content to the mode of delivery, it's important to outline the content marketing strategy. Not only the goal is important, but to achieve that goal, every step matters. Planning will equip you to face challenges, utilize resources, and achieve goals on time.
Research, research, and research. Create a survey/audit to understand customer requirements. Explore Google Trends. It is important to know what the audience wants and design your plan accordingly. List down the topics you want to write on. Take one question at a time and prepare a detailed answer.
What are the different types of content to publish?
When to publish?
How long should be the content?
Will it be liked and shared?
How to promote?
To answer these questions, you need to prepare a content calendar. Right from topics to be covered to content promotion, the content marketing plan will include everything. Outline your content mission. Check which platform your audience prefers to hang out. Do you have enough resources to get started? List out your KPIs (key performance indicators). Set benchmarks to ensure that you are going on the right track.
Breakdown long term goals into short term plans. Try to assess the challenges and obstacles that might hinder your work. Check and measure your results periodically. If something is not working out, make sure the plan is flexible enough to make necessary changes. Review and reset the parameters.
Whatever be the methodology you adopt, make sure there is no compromise in quality. The start may be a slow and painful process, but consistency and determination will definitely pay the reward.
With patience, you will not only achieve your goal but also surpass your own targets.
3. Explore new channels
Don't focus only on the written content. Go for different mediums. Of course, text with images is an evergreen option, but it is also important to sail with the changing tides.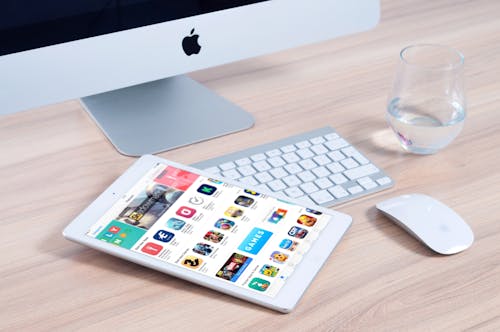 Videos are the second most popular content marketing medium. Visual information is 60000 times more powerful than text and image combined. Videos and live streaming are taking the internet by storm. By 2022, videos are going to dominate with 82% of internet traffic. With crunching time and growing diversions, micro videos are getting more shares and likes. They bring about 300% more traffic and can boost up to 80% conversion rates. All these work well only when the video is crisp, to the point, and has visual appeal. Also, it is true that (most) video making takes up a lot of time and money. But of course, there are also mediums that help you in making videos – in case you are running short of time or are working in a tight budget.
Next in line comes podcasts. There are those who prefer visual mediums and there are people who are either traveling or wish to multi-task. With 700000 podcasts (in iTune catalog alone), Podcast is sure to be one of the fastest, powerful, upcoming content marketing strategy. For those long content that looks too boring to read, for the human voice that brings a spectrum of emotions, for establishing brand authority anytime and anywhere, a podcast is a smart way to connect with customers on a personal level.
To add color and make the content interesting, adding Infographics is a good option. For content scanners and big-post-scrollers, infographics provide information in a gist. It is easily readable and shareable. Unlike a full meal, this bite-sized information is snackable and digestive too. It is a growing lead generation strategy that lures the target audience and visitors.
Blogging is a necessity. 86% of the respondents from a survey agreed that blogging is an integral part of their online business. Having a blog gives brand awareness, educates readers, and an instant connection with customers. It is also a famous excuse for digital marketers to have (and update a blog regularly) so that search engines can crawl and index the pages in top searches. Whatever be the reason, blogs have, over the years, proven to be the most consistent and result-oriented content marketing medium to create brand authority in the digital world.
E-mail builds lasting relationships. Right from creating personalized conversations to automated content, emails have always been in fashion. It is cost-effective, time-saving, interactive, and easily measurable. It is the most popular medium for building organic traffic and gives a great conversion rate.
Optimize the use of other social media channels like Facebook, Instagram, LinkedIn to promote your existing content. Keep your social media posts fresh and crisp as they form the face of your content marketing.
A good and successful content marketing strategy doesn't involve one or all channels, but a perfect blend of different types of medium that works best for your business.
Of course, it doesn't stop with these. There are many other issues that need to take care of:
Since most of the information is accessed from mobile/smartphone, ensure your web page or other content-rich post is mobile friendly.
Transform your content in the form of a story. Nobody likes a long, boring post. Ensure your content is concise and engaging. It should be more conversational than a lecture!
Sprinkle your content with an appealing add-on like images, GIFs, videos, backlinks, charts, and so on.
Since most of the audience uses mobile, creating an app is also a good option for that personalized touch that takes your business to the next level.
Be flexible to experiment with modes and channels like ebooks, online courses, webinars, and case studies.
Hone soft skills like leadership, communication, and time management. They affect your business a lot – both directly and indirectly. Period.
Go the extra mile. Everyone loves complimentary gifts.
Do you have any more points to add? Feel free to drop in your views in the comments section.